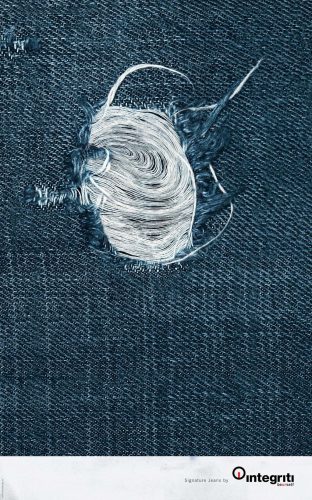 Brand name: Integriti
Product: Integriti
Agency: UMBRELLA DESIGN
Country: India
Category: Jeans
Released: January 2014
Credits & Description:
Media: Print
Category: Clothing & Footwear
Agency: Umbrella
Brand: Integriti
Geo: Asia, India
Signature jeans by Integriti.
Advertising Agency: Umbrella Design, India
Executive Creative Director: Karan Rawat
Art Directors: Karan Rawat, Suhas Panchal
Copywriter: Karan Rawat
Illustration: Suhas Panchal
Client servicing: Aarti Santosh
The Print Ad titled Fingerprint was done by UMBRELLA DESIGN advertising agency for product: Integriti (brand: Integriti) in India. It was released in the Jan 2014.