Mitsubishi ASX Knee Airbags
Mitsubishi Brazil is promoting the safety features of the new Mitsubishi ASX with a print advertising campaign with the tag line, "Half protection is not protection." "New Mitsubishi ASX. Knee Airbags included." The ASX comes standard with dual front airbags, side airbags, head-protecting side curtains and knee airbags.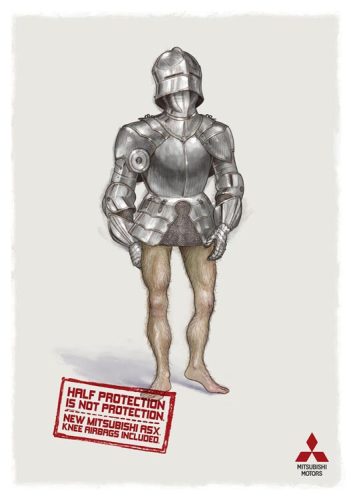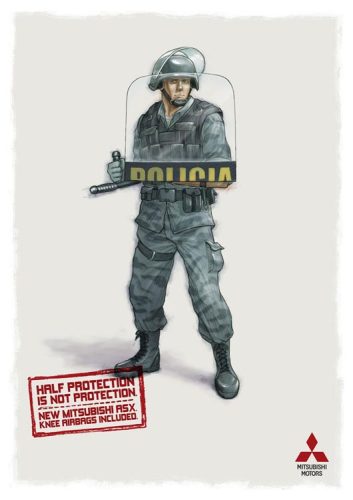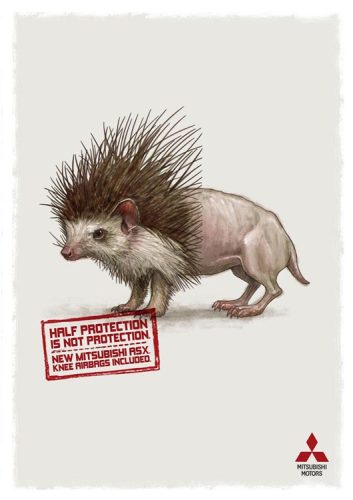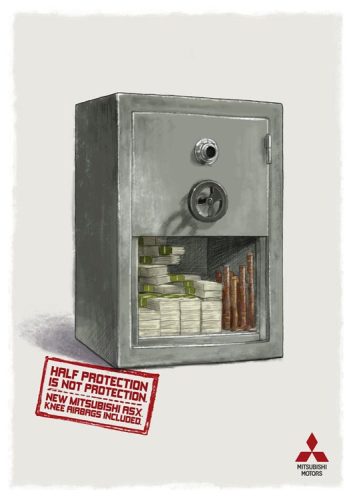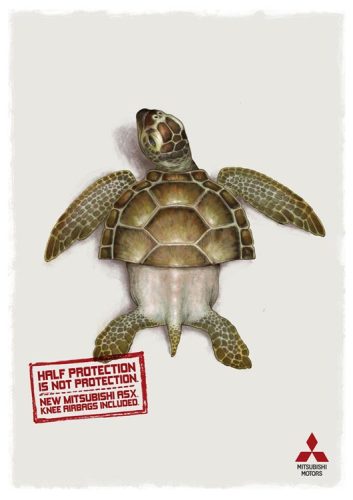 The ASX campaign was developed at Africa, São Paulo, by creative directors Sergio Gordilho, Flavio Waiteman, Humberto Fernandez, Rafael Pitanguy, art directors Bernardo Romero, Humberto Fernandez, copywriter Ricardo Dolla and illustrator: Manipula.