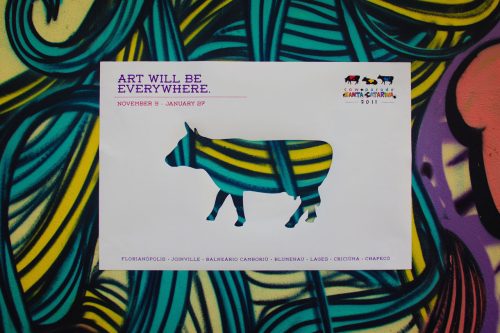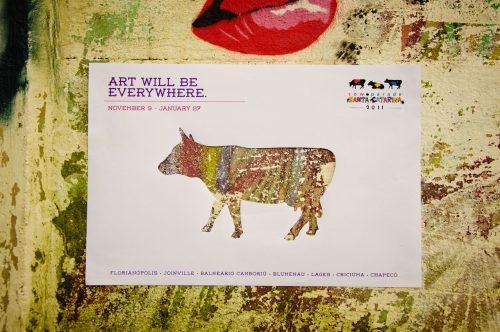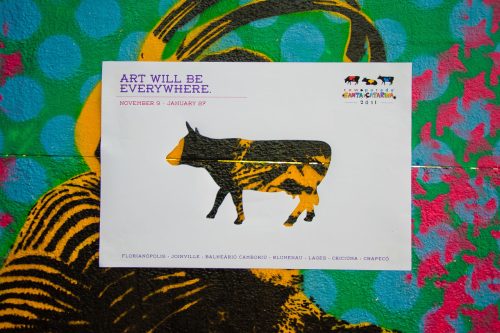 Brief
Promote the CowParade Santa Catarina in a relevant way, and invite the public to see the painted fiberglass cows that comprised the exhibition
Idea
We created a poster with a die-cut in the shape of a cow. These posters were placed upon grafitti artwork in over 100 locations. Once positioned upon the artwork, each poster showed a different "painted cow". This allowed us to show the diversity of artistic styles of the CowParade.
Results
Over a million people have seen the exhibition. The painted cows were auctioned, raising more than R$ 480.000, half of which went to charities. After the exhibition the posters were removed, leaving intact the grafitti.
Advertising Agency: Propague, Florianópolis, Brazil
Creative Director: Rogério Alves
Art Director: Luis Bacellar, Gilberto Cunha
Copywriter: Jason Braun
Photographer: Michelle Costa