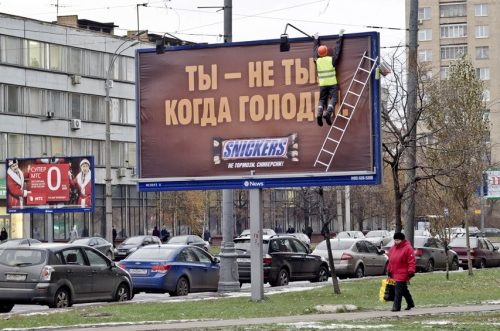 'You're not you when you're hungry'.To dramatise the effect hunger can have on you, BBDO Moscow produced these eye-catching billboards.
Category: Food
Client: Mars Russia
Agency: BBDO Moscow
Country: Russia
Creative Director: Adrian Ely
Art Director: Alex Daff
Copywriter: Mircea Andronescu
Account Director: Irina Grase
Account manager: Julia Martynova
The Outdoor Advert titled 'Ladder' was done by BBDO Moscow advertising agency for product: Snickers (brand: Snickers) in Russia. It was released in the Nov 2011.