To celebrate the move to its new edition (change of format and layout), the free newspaper Metro has made a giant paper boat and put water in the Seine!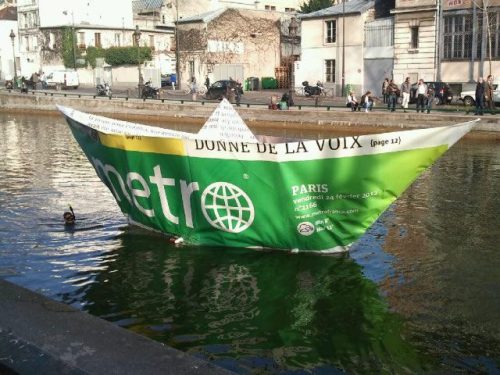 The brand was subsequently transformed into photocall to enable its readers to say goodbye to the newspaper, a picture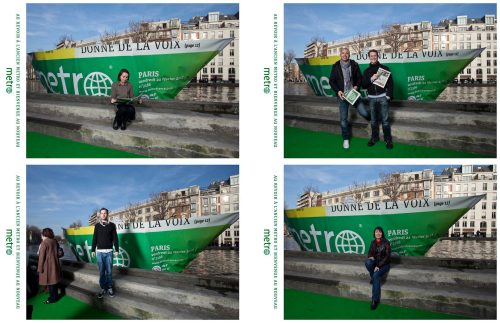 Metro free daily newspaper has changed! It's smaller, easier to read and more broadcasted… in other words, much better than the former one!
Advertising Agency: 6:am / Fullsix Group, Levallois Perret, France
Creative Directors: Alexandre Veret, Emmanuel François Eugène
Art Directors: Julien Korach, Eric Landowski
Copywriters: Eric Landowski, Julien Korach
Production: Les Fils de
Director: Jonty Toosey
Music: Concorde
The TV Commercial titled Goodbye former large Metro, Welcome to the new smaller one was done by 6:am advertising agency for product: Metro (brand: Metro) in France.